Pengaruh Audit Fee, Tekanan Anggaran Waktu dan Rotasi Audit terhadap Kualitas Audit dengan Pengalaman Auditor sebagai Variabel Moderating
Wulan Rahmadini

Fakultas Ekonomi, Universitas Negeri Padang

Eka Fauzihardani

Fakultas Ekonomi, Universitas Negeri Padang
Keywords:
Audit Quality, Audit Fee, Time Budget Pressure, Auditor Rotation, Auditor Experience
Abstract
This study aims to analyze the effect of audit fees, time budget pressure and auditor rotation on audit quality with auditor experience as a moderating variable. In this study, auditors who worked at 7 Public Accounting Firms (KAP) in Padang City were used as respondents. The number of samples used in this study were 60 respondents. The data processing method uses multiple linear regression analysis. Statistical test results show that audit fees have no effect on audit quality and the time budget pressure variable has a negative effect on audit quality and auditor rotation has a positive effect on audit quality. Auditor experience as a moderating variable can moderate the relationship between audit rotation and audit quality, while auditor experience does not moderate audit fees and time budget pressure on audit quality.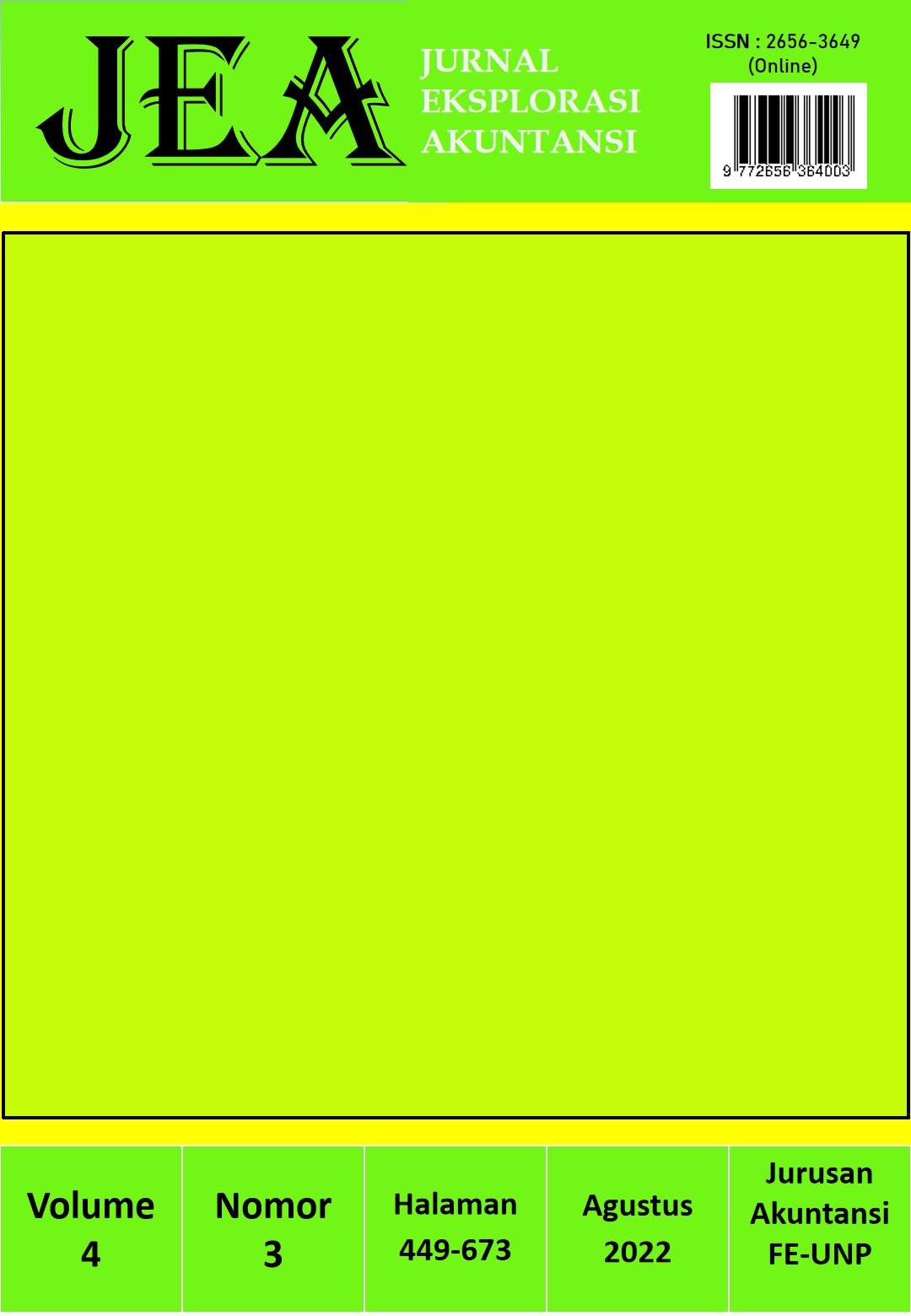 Copyright (c) 2022 Wulan Rahmadini, Eka Fauzihardani
This work is licensed under a Creative Commons Attribution 4.0 International License.