Pengaruh Manajemen Laba Riil terhadap Audit Fee: Studi Empiris pada Perusahaan yang Terdaftar di Bursa Efek Indonesia Tahun 2015-2019
Panji Mustipa Arbi

Fakultas Ekonomi, Universitas Negeri Padang

Charoline Cheisviyanny

Fakultas Ekonomi, Universitas Negeri Padang

Dovi Septiari

Fakultas Ekonomi, Universitas Negeri Padang
Keywords:
Audit Fee, Real Earnings Management
Abstract
This study aims to examine the effect of real earnings management (REM) on audit fees. This research was conducted on companies listed on the Indonesia Stock Exchange (IDX) in 2015-2019. The sample from this study was selected using purposive sampling technique that produces sample of 138 companies. The dependent variable of Audit fee is measured using the actual value of the audit fee divided by 100,000. REM as an independent variable is measured using Roychowdhury (2006) model which has been modified by Suksonghong and Amran (2020) which focuses on abnormal discretionary costs and abnormal production costs. The results of this study found that companies involved in REM activities carried out by client companies had a positive and significant effect on the audit fees paid to auditors.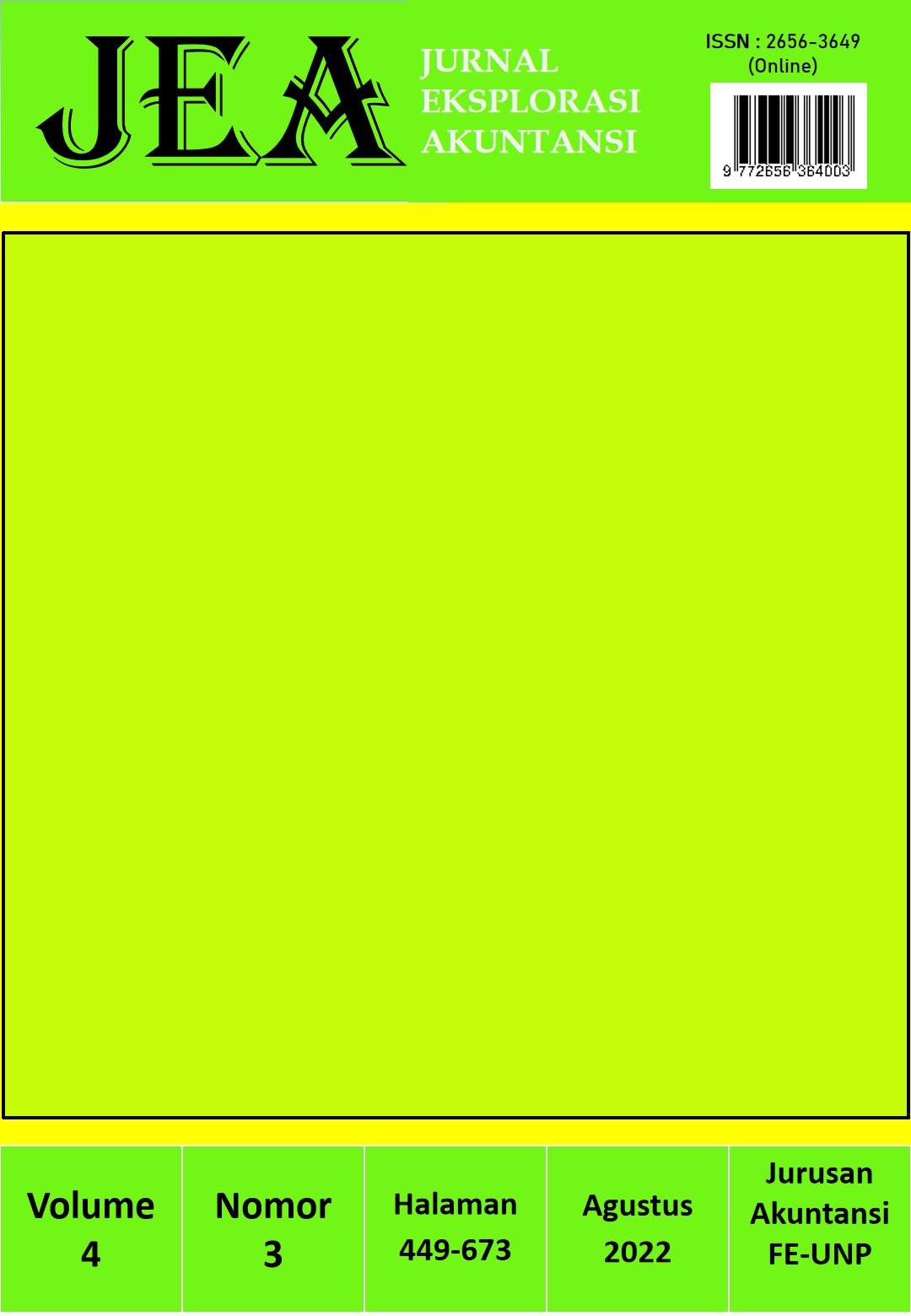 Copyright (c) 2022 Panji Mustipa Arbi, Charoline Cheisviyanny, Dovi Septiari
This work is licensed under a Creative Commons Attribution 4.0 International License.