Potensi Pendapatan Retribusi Parkir Dari Sudut Pandang Juru Parkir Liar di Kota Padang Tahun 2021
Awandra Firson Sedenel

Fakultas Ekonomi, Universitas Negeri Padang

Charoline Cheisviyanny

Fakultas Ekonomi, Universitas Negeri Padang

Vita Fitria Sari

Fakultas Ekonomi, Universitas Negeri Padang
Keywords:
Parking Officers, Parking Retribution, Fairness
Abstract
This research is based on the phenomenon of illegal parking that often occurs in Padang City. The purpose of this study is to calculate the potential parking retribution in Koto Tangah District which has not been included in the list of government parking potentials and to explore fairness of illegal parking activity from illegal parking officers point of view in Koto Tangah district. The approach used in this study is qualitative approach. The Data was collected by using interviews, observation, and documentation (triangulation). The sample of this research is illegal parking officers in Koto Tangah district. The results of this study found that (1) Koto Tangah district has a large potential for retribution, (2) Illegal Parking Officers in Koto Tangah district feel satisfied and justified with the parking system they run without government's agreement.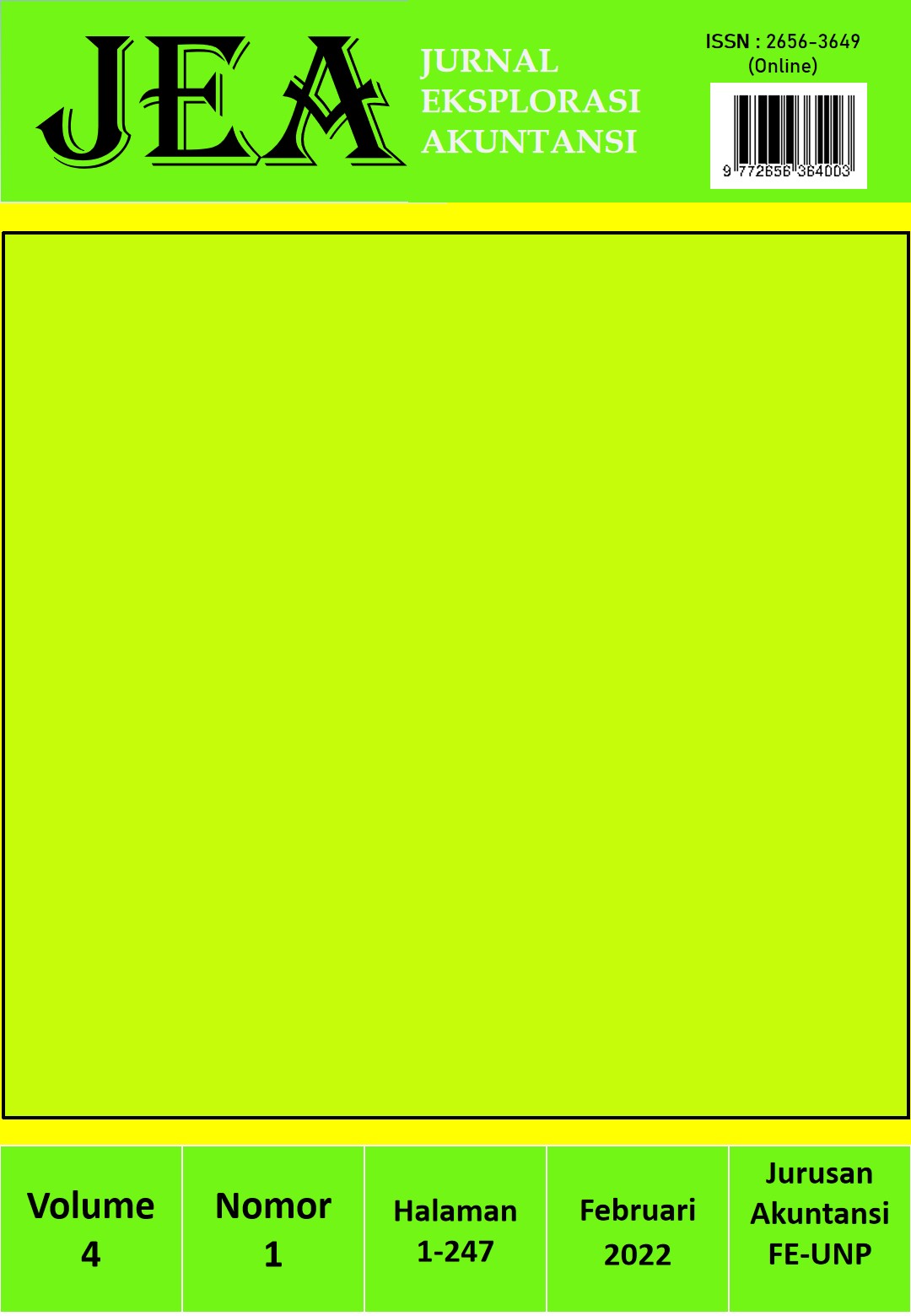 Copyright (c) 2022 Awandra Firson Sedenel, Charoline Cheisviyanny, Vita Fitria Sari
This work is licensed under a Creative Commons Attribution 4.0 International License.