Pengaruh Intergovernmental Revenue, Kekayaan Daerah dan Sisa Lebih Pembiayaan Anggaran terhadap Belanja Modal (Studi Empiris pada Kabupaten/Kota di Sumatra Barat)
Hikmah Fuji Astuti

Fakultas Ekonomi, Universitas Negeri Padang

Erinos NR

Fakultas Ekonomi, Universitas Negeri Padang
Keywords:
Intergovernmental revenue, regional wealth, financing surplus budget, capital expenditure
Abstract
This study aims to examine the effect of intergovernmental revenue, regional wealht and financing surplus budget of capital expenditure. Population in this study were districts/cities in West Sumatera Province in 2015-2019. The analytical tool used in this study Is multiple linear regression analysis. The results of this study indicate that intergovernmental revenue and regional wealth has positive significant influence of capital expenditure. Financing surplus budget doesn't significant influence of capital expenditure.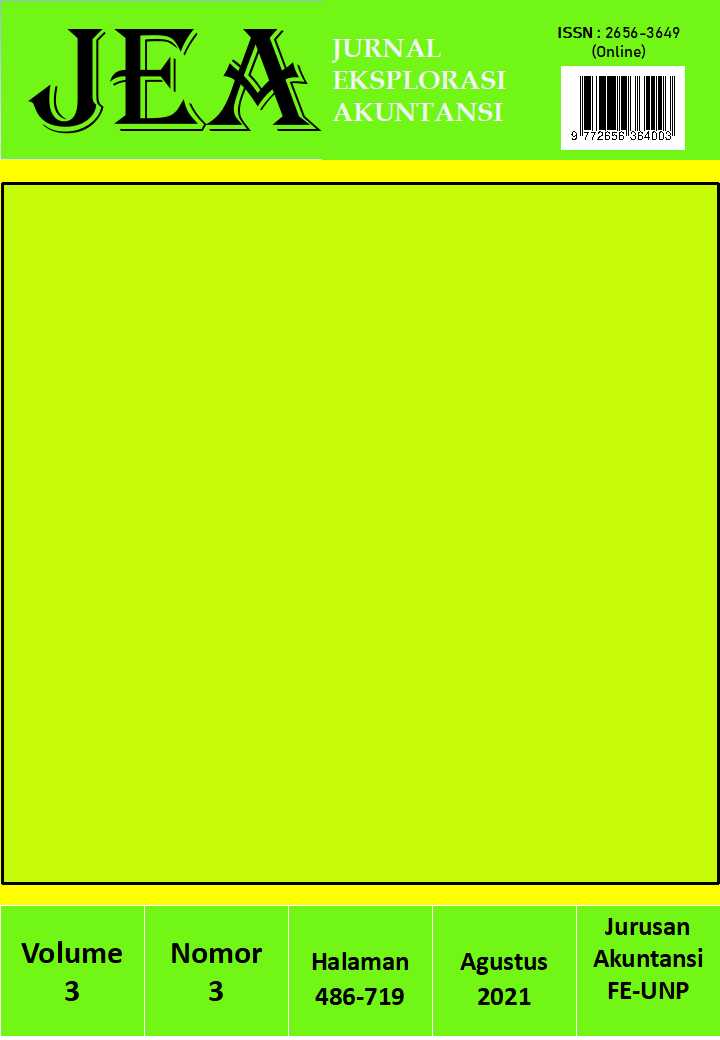 Copyright (c) 2021 Hikmah Fuji Astuti, Erinos NR
This work is licensed under a Creative Commons Attribution 4.0 International License.